Leading edge hotel on line marketing and ecommerce consultants for UK hotels
Innfinite, perhaps more commonly known as Innfinite Hospitality, is the parent company of HotelReview Scotland.
Innfinite was one of the very first UK exclusively hotel specialist business development, wed development and internet marketing companies and consultancies, founder by hotel expert Robert Gilmour in 1996. So it is now 15 years young, has specialised largely in Scottish branded and independent hotels and inns and their success on line in view of its location in Ayrshire, Scotland. Over the last 5 years, it has expanded rapidly with new property clients in England, Ireland, and most recently in Buenos Aires in Argentina, where its main technical support team are based – we are proud to be the on line consultant to Own Palermo Hollywood, one of the finest luxury hotels in downtown Buenos Aires. In Scotland our many prestigious and award winning clients include the Peat Inn, Balbirnie House, Knockinaam Lodge, and Hotel Indigo Glasgow.
Innfinite's UK hotel group clients include Chardon Management www.hotelmanagemntservices.com), and Portland Hotels (www.portlandhotels.co.uk). Innfinite is marketing and on line consultant to Edinburgh Hotels Association(www.stayinedinburgh.net ) Innfinte has indepteh experience of working with the following brands – all IHG brands including Holiday Inn and Holiday Inn Express, Ramada and Ramada Encore, Best Western.
Early successes also included development of the destination Scotland network, one of the first ever travel portals in the K, launched in 1997. Since then the company has been involved with a thistle Award winning hotel marketing project (Dunalastair Hotel in Perthshire in 2001), and has pioneered many award winning hotel website designs and developments, winning the Scottish Hotel Website of the Year awards in 2005, 2006, 2007 and 3008.
Innfinite was also one of the first hotel specialist companies to introduce on line booking for hotels, and subsequently full CRS based multi lingual ecommerce systems allowing extensive channel management, distribution management and pms integration. Its partnership with Navarino Services (www.navarinoservices.com) is now in its 10th year.
The company has now entered the mobile and smartphone space with an exciting, market leading, fully optimised smartphone website and booking engine solution which will come to market in November 2011 and is already the subject of numerous advance orders from forward looking hotels.
Innfinite's working partners include Navarino Services, Lateral Line, Sabre, VFM Leonardo, ControlAlt Delete and Scotserve – a fiull list of partners and key supplers is at https://www.hotelreviewscotland.com/recommended-UK-hotel-and-hospitality-consultants
Innfinite currently provides and manages traffic in excess of 280000 unique visitor sessions per week on average for its 135 and rising, hotel clients in Scotland, the UK and overseas.
ARE YOU ON GOOGLE+ ?
Join us on Innfinite´s Google+ page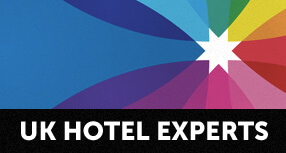 Hotel Deals
Great deals in just a click


Hoteldeals.co.uk, your one-stop-shop for the best UK short hotel breaks, spa breaks, budget UK hotel deals, UK hotel city breaks and special offers at a collection of UK Express hotels, UK Holiday Inn hotels and a collection of unique hotels across Scotland, England & Northern Ireland. MORE»

We are a portfolio of five Hotels, based exclusively in Scotland, proudly offering a rare blend of quality, service and price in a range of City and Country House locations across the country – in Edinburgh, Glasgow, Aberdeen and Perth..MORE»
Featured independent hotels of quality in Scotland
Balbirnie

Balbirnie House is a quite unique multi-award winning country house hotel which combines understated luxury with superb service and outstanding value.

Peat Inn

Winner of the AA Restaurant of the Year awards for 2010-11 at the recent AA Hospitality Awards, amongst the most prestigious national awards of their kind.

Knockinaam

A small luxury country house hotel in Dumfries and Galloway with a glittering array of awards – 3 AA red stars, 3 AA food rosettes – and 1 Michelin star.

Maryculter

A classic 4 star country house hotel, 6 miles outside Aberdeen on the bank of the river Dee and a short drive from Aberdeen International Airport.

Piersland

A stunning, beautifully restored, W illiam Leiper inspired 4 star 'country house hotel by the sea', in glorious gardens, grounds and sun facing terrace, in Troon.