The newest, and best online resource for all things hotels and hospitality businesses in Scotland
Lead consultant
Robert Gilmour
Unit 3
36 Churchill Tower
South Harbour Street
Ayr
KA7 1JT
submit@hotelreviewscotland.com
Landline:+44 (0 ) 1292 266174
Mobile: 07770 434269
Technical consultant
Ignacio Vazquez
Per Innfinite
Unit 3
36 Churchill Tower
South Harbour Street
Ayr
KA7 1JT
Innfinite Hospitality Ltd t/a Innfinite
Unit 3
36 Churchill Tower
South Harbour Street
Ayr
KA7 1JT
CEO robert@innfinite.co.uk
Technical ignacio@innfinite.co.uk
General info@innfinite.co.uk
Support help@innfinite.co.uk
Landline:+44 (0 ) 1292 266174
Mobile: 07770 434269
www.innfinite.co.uk
Want to become a contributor to the news and views page? – contact robert@innfinite.co.uk to find out how
Office hours
Office hours are 8.a.m. - 10 p.m. Monday to Friday, 10 a.m. - 5 p.m. Saturday and Sunday
We are a company operating in the travel vertical sector and as such we are contactable 7 days a week as travel is a 7 day a week business!
ARE YOU ON GOOGLE+ ?
Join us on Innfinite´s Google+ page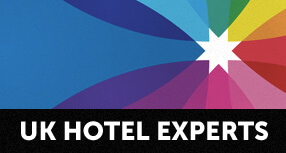 Hotel Deals
Great deals in just a click


Hoteldeals.co.uk, your one-stop-shop for the best UK short hotel breaks, spa breaks, budget UK hotel deals, UK hotel city breaks and special offers at a collection of UK Express hotels, UK Holiday Inn hotels and a collection of unique hotels across Scotland, England & Northern Ireland. MORE»

We are a portfolio of five Hotels, based exclusively in Scotland, proudly offering a rare blend of quality, service and price in a range of City and Country House locations across the country – in Edinburgh, Glasgow, Aberdeen and Perth..MORE»
Featured independent hotels of quality in Scotland
Balbirnie

Balbirnie House is a quite unique multi-award winning country house hotel which combines understated luxury with superb service and outstanding value.

Peat Inn

Winner of the AA Restaurant of the Year awards for 2010-11 at the recent AA Hospitality Awards, amongst the most prestigious national awards of their kind.

Knockinaam

A small luxury country house hotel in Dumfries and Galloway with a glittering array of awards – 3 AA red stars, 3 AA food rosettes – and 1 Michelin star.

Maryculter

A classic 4 star country house hotel, 6 miles outside Aberdeen on the bank of the river Dee and a short drive from Aberdeen International Airport.

Piersland

A stunning, beautifully restored, W illiam Leiper inspired 4 star 'country house hotel by the sea', in glorious gardens, grounds and sun facing terrace, in Troon.