The latest hotel and hospitality news for hotels and accommodation providers in Scotland
Scottish Hotel News, Views and Reviews
Get all the very latest hotel and hospitality news and latest articles from some of the key respected hospitality cunsultants and commentators in the hotel industry worldwide. Links to these, updated daily, are bnelow for your convenience. Read published artcviles by Innfinite anhd others which we feel are most relevant to hotels and hospitality businesses in Scotland. Enjoy!
Want to become a contributor to the news and views page? – contact robert@innfinite.co.uk to find out how
Articles/thoughts of the week - -
Hoteliers must distance themselves from the utterly despicable practice of landlords organising and operating 'umregulated hotels' through Airbnb - this is totally against the principles of any decent hotelier and the hotel industry must treat it with the utmost contempt.
A room sold on Airbnb is not necessarily a room lost by a hotel - far from it - so beware the many exaggerated media claims out there about the effect of Airbnb on the hotel industry
Consumers Risk Their Vacations When Relying on Online Travel Reviews
Booking.com: improving conversion with best practice persuasive design
ARE YOU ON GOOGLE+ ?
Join us on Innfinite´s Google+ page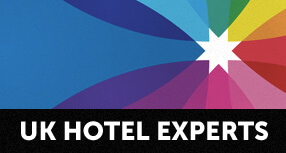 Hotel Deals
Great deals in just a click


Hoteldeals.co.uk, your one-stop-shop for the best UK short hotel breaks, spa breaks, budget UK hotel deals, UK hotel city breaks and special offers at a collection of UK Express hotels, UK Holiday Inn hotels and a collection of unique hotels across Scotland, England & Northern Ireland. MORE»

We are a portfolio of five Hotels, based exclusively in Scotland, proudly offering a rare blend of quality, service and price in a range of City and Country House locations across the country – in Edinburgh, Glasgow, Aberdeen and Perth..MORE»
Featured independent hotels of quality in Scotland
Balbirnie

Balbirnie House is a quite unique multi-award winning country house hotel which combines understated luxury with superb service and outstanding value.

Peat Inn

Winner of the AA Restaurant of the Year awards for 2010-11 at the recent AA Hospitality Awards, amongst the most prestigious national awards of their kind.

Knockinaam

A small luxury country house hotel in Dumfries and Galloway with a glittering array of awards – 3 AA red stars, 3 AA food rosettes – and 1 Michelin star.

Maryculter

A classic 4 star country house hotel, 6 miles outside Aberdeen on the bank of the river Dee and a short drive from Aberdeen International Airport.

Piersland

A stunning, beautifully restored, W illiam Leiper inspired 4 star 'country house hotel by the sea', in glorious gardens, grounds and sun facing terrace, in Troon.