Hotel guests 'are being fleeced by online agents': Hoteliers say they are forced to hike prices to cover 25% commission taken by websites
Booking.com and Late-Rooms.com charge between 15 to 25% commission
Hoteliers also told not to use their own web pages to undercut sites
Booking sites pay huge advertising fees to internet search engines
Experts say the booking websites are rarely competitive
Online travel agents are parasites that rip families off and force prices up, furious hoteliers said yesterday.
The two biggest websites, Booking.com and Late-Rooms.com, charge a commission of 15 to 25 per cent of what the customer pays – and rake in millions a year.
Hotels say they have to raise room prices to make up for the commission taken from their rates by the websites.
The agents also tell hoteliers not to use their own websites to undercut Booking.com and LateRooms.com – killing off any benefit of shopping around.
THE PERKS THEY OFFER
Holbeck Ghyll, Windermere.
Four-star hotel with award-winning restaurant.
Book direct: A free bottle of champagne or a cruise on Windermere.
Isle of Eriska Hotel and Spa, near Oban, Scotland.
Five-star hotel with golf course and Michelin-starred restaurant.
Book direct: Better chance of room upgrade.
Ellingham House, Colwyn Bay.
Five-star Victorian B&B.
Book direct: Up to 15% off room rates.
Redesdale Arms Hotel, Moreton-in-Marsh.
Award-winning 17th-century hotel in old coaching house.
Book direct: Free prosecco.
Queensberry Hotel, Bath.
Boutique townhouse hotel.
Book direct: 10% discount on dinner, 20% discount on cocktails, and a free gift.
Plas Bodegroes, Pwllheli.
Luxury rooms and Michelin- starred restaurant. Good Food Guide restaurant of the year.
Book direct: 15% off B&B.
(Source: Good Hotel Guide)
But people who contact hotels directly can get discounts of 20 per cent, room upgrades and perks such as a free breakfast, a bottle of champagne or cut-price drinks.
The booking sites pay huge advertising fees to search engines such as Google to ensure their websites appear first in a search when families look for accommodation. As a result, they dominate how rooms are booked, giving them the clout to demand a big cut.
Adam Raphael, editor of The Good Hotel Guide, said: 'Agencies like Booking.com are rarely competitive because the hotel has to pay a charge. By contrast, there is no shortage of incentives for booking direct.'
Beppo Buchanan-Smith, of the Isle of Eriska Hotel and Spa in Scotland, said the websites were parasites whose listings appear higher on a web search for the hotel than its own weblink. He added: 'Clients book through an intermediary for no good reason.'
The websites even list hotels they have no contract with. When a customer searches for availability, they are told there is none and are shown alternative hotels that do have a deal.
Ian Davies, of Ellingham House in north Wales, said one guest paid £950 through a website, of which £220 was commission, adding: 'The websites have become so big they are responsible for more than half the bookings at many hotels.'
Chef Chris Chown, of Plas Bodegroes in Pwllheli, north-west Wales, said: 'I am terminating my contract with hideous Booking.com in disgust. They take over your business.'
Robert Smith, of the Redesdale Arms Hotel at Moreton-in-Marsh, Gloucestershire, said: 'We paid more than £3,600 in commission in August – most to websites. They have the industry by the throat.'
Booking.com said: 'Our accommodation partners choose to work with Booking.com for considerable benefits in terms of increased occupancy rates and volume of reservations. They are charged a fair, competitive commission for extensive marketing. Our rates are among the lowest and most cost-effective, and have actually gone down in recent years.'
LateRooms.com said: 'We're good-value, giving exposure across millions of customers and thousands of affiliate partners. We need to reflect the increasing costs of operating.'
Read more: http://www.dailymail.co.uk/news/article-3044298/Hotel-guests-fleeced-online-agents-Hoteliers-say-forced-hike-prices-cover-25-commission-taken-websites.html#ixzz3XsUXihQW
Follow us: @MailOnline on Twitter | DailyMail on Facebook
ARE YOU ON GOOGLE+ ?
Join us on Innfinite´s Google+ page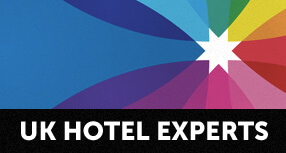 Hotel Deals
Great deals in just a click


Hoteldeals.co.uk, your one-stop-shop for the best UK short hotel breaks, spa breaks, budget UK hotel deals, UK hotel city breaks and special offers at a collection of UK Express hotels, UK Holiday Inn hotels and a collection of unique hotels across Scotland, England & Northern Ireland. MORE»

We are a portfolio of five Hotels, based exclusively in Scotland, proudly offering a rare blend of quality, service and price in a range of City and Country House locations across the country – in Edinburgh, Glasgow, Aberdeen and Perth..MORE»
Featured independent hotels of quality in Scotland
Balbirnie

Balbirnie House is a quite unique multi-award winning country house hotel which combines understated luxury with superb service and outstanding value.

Peat Inn

Winner of the AA Restaurant of the Year awards for 2010-11 at the recent AA Hospitality Awards, amongst the most prestigious national awards of their kind.

Knockinaam

A small luxury country house hotel in Dumfries and Galloway with a glittering array of awards – 3 AA red stars, 3 AA food rosettes – and 1 Michelin star.

Maryculter

A classic 4 star country house hotel, 6 miles outside Aberdeen on the bank of the river Dee and a short drive from Aberdeen International Airport.

Piersland

A stunning, beautifully restored, W illiam Leiper inspired 4 star 'country house hotel by the sea', in glorious gardens, grounds and sun facing terrace, in Troon.