The newest, and best online resource for all things hotels and hospitality businesses in Scotland
In Defense of OTAs - Why the OTAs and Online Distribution Platforms are Critical for Hotels, Especially Independent and Boutique Hotels | By Carol Verret
OTA bashing is a fashionable sport – they only want low rates, they charge too much commission, they have too much power in how hotels manage inventory and rates (did I miss any?)– the list goes on and on. It is a situation where you don't want to live with them BUT you can't live without them.
The simple fact of the matter is that every hotel needs them. They are a large part of an integrated online marketing strategy. Not only do these channels drive rooms and revenue but they provide a level of exposure that it is difficult to measure in dollars and cents – especially for independents that don't have the larger franchise marketing budgets.
The most obvious is the Billboard effect that has been widely studied and verified. Both Expedia and Cornell have published studies documenting this effect. This effect is that when people see a hotel on one of the OTAs or distribution platforms, there is a percentage of customers that view the hotel on them that then go the hotel web site to make a booking.

OTA Myth #1 – OTA customers are just looking for the lowest rate. Fact: The Expedia ADR for hotels increasing at a faster rate than the ADR of hotels at large. "The average daily rate (ADR) for U.S. hotels booked on Expedia in the first half of 2011 was 6.2% higher vs. the same period last year, the story says, citing Expedia's figures. That's more than the 2.4% ADR hike recently projected for the full year by PKF Hotel Horizons, and more than the actual 3.4% ADR increase seen by Smith Travel Research during the first half of this year, the story says". (USA Today, 8/30/2011 quoting from Hotel Management Magazine)
Part of the OTA 'bash' is that people only go there for low rates. Au contraire, there are many reasons travelers use them and one is to scope out which hotels are in the market at what price points. Many then go the hotel's web site for enhanced descriptions of the Property and then convert to booking on the site. It is this perception of low rates versus value that compels hoteliers to only put their lowest rated rooms on these distribution channels when in fact according to Amy Severson, Expedia's director of strategic accounts and industry relations. "…over half the customers booked rooms in the mid-to-high range of available rates vs. the lowest-available rate." (same reference as above)
OTA Myth #2 – They charge too much commission. The commission that most of them charge is in addition to the commissions and marketing fees that Franchises typically charge. In that situation, franchised hotels should use them judiciously. However, for independents and boutiques that don't labor under franchise contracts the total fees are equal to or less than they would pay if the hotel was a franchise in most cases.
Hotel room nights booked through OTAs accounted for 9.8% percent of total U.S. demand during 2010, said Steve Hood, senior VP of research for STR. Brand.com was the most dominant booking channel, accounting for 17% of all room nights booked, followed by voice/central reservation system (13.7%), the aforementioned OTAs, and GDS (7.9%), among others. (Hotel News Now, 8/04/11). Hotels need to be focused on the cost of reservations from all channels and open and close them according to demand.
In addition, many of the distribution channels can be negotiated with in terms of the discount and the commission rate. Don't just accept what they are telling you they must have, push back – what does the hotel have to lose?
OTA Myth #3 -- They have too much power in how hotels manage inventory and rates. Not if you don't give them the power! Hotels can control the amount of inventory by room types that the OTAs can sell. Hotels can open and close room types and availability on the extranets. Rates should be in parity across all channels including the OTAs and the web site. Not to do so not only violates your customers' trust in the hotel's rate integrity but also risks sending them out onto the internet in search of a better rate and/or another hotel.
In general, the OTA's and most distribution channel's customers (Opaques notwithstanding) are convertible. That is, they can be converted t o loyal guests through service and the quality of the facility. Once they are impressed, they can then be persuaded to book directly through the hotel web site.
This is not to say that the OTAs don't have to be managed - they absolutely do just like all distribution platforms. The point is that all of the above are important in the mix of occupancy and rate. Does this make the Revenue Manager's job more complex – yes it does but if the hotel is to maximize opportunities, this is how the game must be played! The rewards are high, especially for independents trying to compete in a franchise world.
Looking for assistance with the complexities of Revenue Management? Click on the link below for more info on real simple Remote Revenue Management -- an option for small independents and boutique hotels at an affordable price point.http://www.carolverret.net/index1.php?ln=en&pg=Remote_Revenue_Management
Carol Verret and Associates Consulting and Training offers training services and consulting in the areas of sales, revenue management and customer service primarily but not exclusively to the hospitality industry. To find out more about the company click on www.carolverret.net. To contact Carol send her an email atcarol@carolverret.com or she can be reached by cell phone (303) 618-4065. Visitwww.hotelsalesblog.com.
ARE YOU ON GOOGLE+ ?
Join us on Innfinite´s Google+ page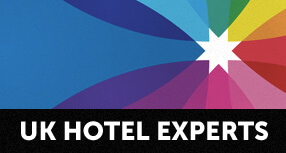 Hotel Deals
Great deals in just a click


Hoteldeals.co.uk, your one-stop-shop for the best UK short hotel breaks, spa breaks, budget UK hotel deals, UK hotel city breaks and special offers at a collection of UK Express hotels, UK Holiday Inn hotels and a collection of unique hotels across Scotland, England & Northern Ireland. MORE»

We are a portfolio of five Hotels, based exclusively in Scotland, proudly offering a rare blend of quality, service and price in a range of City and Country House locations across the country – in Edinburgh, Glasgow, Aberdeen and Perth..MORE»
Featured independent hotels of quality in Scotland
Balbirnie

Balbirnie House is a quite unique multi-award winning country house hotel which combines understated luxury with superb service and outstanding value.

Peat Inn

Winner of the AA Restaurant of the Year awards for 2010-11 at the recent AA Hospitality Awards, amongst the most prestigious national awards of their kind.

Knockinaam

A small luxury country house hotel in Dumfries and Galloway with a glittering array of awards – 3 AA red stars, 3 AA food rosettes – and 1 Michelin star.

Maryculter

A classic 4 star country house hotel, 6 miles outside Aberdeen on the bank of the river Dee and a short drive from Aberdeen International Airport.

Piersland

A stunning, beautifully restored, W illiam Leiper inspired 4 star 'country house hotel by the sea', in glorious gardens, grounds and sun facing terrace, in Troon.