Email marketing for hotels
Madigan Pratt on Email marketing
Email marketing, when executed well, is one of the most powerful sales media a small luxury hotel has in its marketing toolbox. The problem is, not that many hotels do it well and as a result fail to realize its full revenue generating potential.
We know of one small luxury hotel that generates well over $1 million a year as a direct result of their email marketing program. For every dollar they spend in email they generate $50 in revenue.
It pays to do it right. Here are 7 ways to help your email marketing program work.
Create a Voice – For email to work people have to open it. So you have to create and deliver messages people want to read. You need a style and a voice people enjoy reading so your emails will get opened. Do it well and over time subscribers may even start looking forward to receiving your emails. That should be a goal for your email campaign.
Be Personal and Relevant – Email should be viewed as a personal communication as if you were talking to a subscriber one on one – as an individual. You may be sending out thousands of emails, but they are opening them one at a time. They can tell if you are sending a personal message with relevant information or a junk mail blasted to the masses. They prefer and respond better to a personal message.
Audit Your Program – Once a year do a complete audit of your email marketing program. Look at every aspect from your subscribe notice on your website, sign-up form, your welcome message and all the way through to how you handle people who wish to unsubscribe. Are you capturing the information you need? Are you treating people the way you would want to be treated? How can you make it better, more personal and are you testing ways to make it more effective?
Measure What's Important – Open and click through rates are easy to measure but what you need to know is how much revenue each email generates. That's difficult, but not impossible to determine with some of the simpler email services available. There are also much more sophisticated solutions that connect to your PMS and can give you an accurate accounting of the return on investment your email program is generating.
Keep It Simple – Many email newsletters we monitor provide far too much information. They have too many articles that ramble on forever. Your objective should be to get subscribers interested in what you have to say and have them click through to your website for more information. Once on your site they can easily navigate around, learn more about what you have to offer and hopefully buy. If not this time then next time, which leads into the next point.
Think Relationships – Want to turn someone off? Make them think that all you're doing is trying to sell them something. And that's what far too many hotel email programs do – sell, sell, sell. Your regular email newsletters should provide interesting and relevant information about the hotel, the staff, awards, interesting news about upcoming events in your destination, fun stuff, funny stories and more. Of course you can have a special or two, but it won't work if it's nothing but special after special after special. It's boring and unlikely they will ever look forward to receiving your emails.
Follow Tested Direct Marketing Disciplines – According to the Direct Marketing Association direct marketing is "an interactive process that uses one or more advertising media to effect a measurable sale or lead with this activity analyzed in a database for the development of an ongoing mutually beneficial relationship between a marketer and its customers and prospects."
It is both a discipline and a science. There are rules to follow based on rigorous testing that shows what works and what can produce the desired result most economically.
Email is a very powerful direct marketing medium. Done correctly it can produce an amazing return on investment.
Don't just do it, do it right.
What do you think?
ARE YOU ON GOOGLE+ ?
Join us on Innfinite´s Google+ page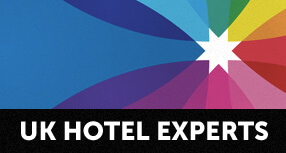 Hotel Deals
Great deals in just a click


Hoteldeals.co.uk, your one-stop-shop for the best UK short hotel breaks, spa breaks, budget UK hotel deals, UK hotel city breaks and special offers at a collection of UK Express hotels, UK Holiday Inn hotels and a collection of unique hotels across Scotland, England & Northern Ireland. MORE»

We are a portfolio of five Hotels, based exclusively in Scotland, proudly offering a rare blend of quality, service and price in a range of City and Country House locations across the country – in Edinburgh, Glasgow, Aberdeen and Perth..MORE»
Featured independent hotels of quality in Scotland
Balbirnie

Balbirnie House is a quite unique multi-award winning country house hotel which combines understated luxury with superb service and outstanding value.

Peat Inn

Winner of the AA Restaurant of the Year awards for 2010-11 at the recent AA Hospitality Awards, amongst the most prestigious national awards of their kind.

Knockinaam

A small luxury country house hotel in Dumfries and Galloway with a glittering array of awards – 3 AA red stars, 3 AA food rosettes – and 1 Michelin star.

Maryculter

A classic 4 star country house hotel, 6 miles outside Aberdeen on the bank of the river Dee and a short drive from Aberdeen International Airport.

Piersland

A stunning, beautifully restored, W illiam Leiper inspired 4 star 'country house hotel by the sea', in glorious gardens, grounds and sun facing terrace, in Troon.