How the right venue can add value to a successful conference or meeting
How often have you organised, or attended as a delegate or guest at a conference or corporate meeting or event where the venue has not met, or, more importantly, exceeded your expectations? How many times have facilitators been in the same position? Has the commission hungry events management industry done all the 'value added' due diligence referred to below, and more, when selecting/recommending your next corporate event venue? Has the venue finder web site you used even touched on the bulk of the qualitative criteria outlined below? ——–read on.
Also ask yourself if you actually need a third party to organise/manage your next event, at a time when margins and corporate events budgets are still blighted by the effects of the recession. If you know where you want to go, ask yourself if a local destination management organisation (DMO), or local facilitator has a better set of local skills, knowledge and experience of the value of local venues, than a remote event management or organisation company.
Venues are commonly reported to receive between 25-40% of the total revenue of the meetings industry in the UK (the total market variously reported to be worth between £19 and £26 billion)
Here is what one of my hotel clients tells prospective buyers on the meetings and events section of its website:-
Why hold your next Perthshire meeting or conference at Huntingtower?
Because we are much more than a 'hotel that can hold a conference or meeting'. We are very much a 'conference hotel' with a professional on-site team.
At Huntingtower we believe that successful meeting and conferences are built on the content of the facility i.e. the value it adds to your event, much more than just the context. So when you hold your meeting, conference or corporate event here in Perthshire at Huntingtower, you'll enjoy:-
• Transparent pricing – all inclusive pricing with no 'hidden extras'
• Flexible charging structures, not just 24 hour or day rates, but rates by the afternoon, morning, evening or hour
• Fresh home cooked food that your delegates will be raving about for months..
• Tailoring your needs to your budget – understanding your budget and offering suggestions as to how we can meet your budget without compromising on quality, or even save you money
• Dedicated on site support throughout your whole event from experienced, trained and enthusiastic staff who will be on hand throughout
• Plenty of pre event and post event access and time to maximise your arrangements, set up and debrief
• A meeting and conference venue which places its environmental policy high on the strategic agenda
• Efficient and flexible use of our space and facilities, and advice as to how you can best use the facilities for the comfort of your delegates.
• Local knowledge, invaluable for arranging partner programmes, visits to local attractions, distilleries and castles, and best provider recommendations for your teambuilding activities
As one of the most experienced and versatile conference and meeting venues in Perthshire, Huntingtower Hotel has everything you need for a successful event that will inspire, motivate and inform your team, make your conference or meeting in Perth an accomplishment rather than just an event and add value to your company.
Here is anything but an exhaustive list of venue value criteria, note the emphasis on qualitative, rather than logistics, issues. How many of these boxes can you or your agent tick?
1 Logistics – must meet the all quantitative criteria for the event e.g. numbers
Additional to this – - – - – - – - – -'More than basic' event friendly minimum criteria should be met e.g
• Sufficient free on site parking throughout the event
• Accessible rooms for disabled – conference facilities + guest rooms if residential
• Free wi fi internet access thro'out the conference/meeting facility, and ideally in public area, bedrooms
• Flexible meeting space permitting a variety of different layouts and permutations
• Ample break out/syndicate space
• Ideally, but not essential, self contained meeting/conference facility not getting in the way of the normal running of the venue if a hotel &c
• No works going on at the venue during the event which might create noise, disturbance &c
• Health, safety and hygiene control and management at the venue taken seriously – has the venue a clean bill of health, no adverse issues recently &c
2 Overall quality of facility – main focus is
• Official QA – e.g. must be minimum Visit Scotland 4 star, 1 rosette, ideally AA 4 star but at a push a good %3, ideally an Eat Scotland of Good Food Award, IIP, staff/mangers who have qualified on recognised customer service courses, Trip Advisor rating of 82% +this corroborated by other review sites and concepts &c &c
• Environmental considerations e.g. meeting rooms must have natural daylight, be fully accessible, hotel must be minimum Green Tourism Business Scheme silver, meeting facility should ideally be ground floor, air conditioned &c
3 'Services delivery' quality
Rigorous minimum 'human service' input, including
• Exclusive Host/hostess
• Highly efficient booking, co-ordination and event planning service on site, ideally from fully trained/experienced C and B co-ordinators
• Excellent testimonials, case studies and history available from previous successful events
• Quality of client base which has used the hotel, especially on a regular basis, and references from these
• Great concierge
We expect that a minimum quality standard is in place at the venue, and as a guide we expect this to conform with the minimum standards laid down by e.g. Holiday Inn, as followa:-
A dedicated meeting & events expert/s is/are always on hand throughout the whole event pre, during and après event, so that all the client needs to think about is the business at hand. These standards include:
Before the event
1 Your enquiry is responded to within eight working hours
2 Dedicated Meetings Co-ordinator
3 Your quotation clearly states all details and our delegate package makes your budgeting simpler
4 Three days before your arrival we reconfirm your schedule with you
When you arrive
1 You will be greeted by your Meetings Co-Ordinator – your contact throughout your event
2 The agenda will be confirmed and you will be shown the facilities and equipment
3 The meeting room will be ready at least one hour before the event is set to start
During the event
1 We take care to ensure you have a smooth and trouble free meeting
2 To keep you in touch there is direct communication from the meeting room to your Meetings Co-ordinator
3 An agreed message service ensures prompt delivery and minimum disruption
4 Solving last minute requests is part of our 'yes we can' philosophy
5 Your timetable becomes our timetable
6 The conference organiser will enjoy VIP treatment throughout your stay (including late checkout on the day of departure)
Before you leave
1 Your opinion is important to us
2 Your feedback helps us to continuously improve the high quality of service and standards offered by conference network
4 Pricing considerations
• Ability to offer all inclusive pricing
• Ability to charge by the hour, the ½ day, the day and 24/36 hour all inclusive rate
• Ability to understand YOUR budget, and to offer flexible pricing alternatives and options
5 Technology considerations
Minimum A/V requirements on site, ideally included in price are:-
• Flipcharts/screens/white boards
• Overhead projector
• Data projector
• Free wi fi throughout
• Fax and photocopy service
• Message taking service
• Full conference stationery
• Ideally, TV/video/DVD
• Ability/willingness to brand the event
6 Spacial considerations
• Ideally, accessibility of parking close to facility, to allow drop off/pick up of equipment, branding and other event related , materials
• Quality, sufficient access to the facility pre-event for set up, with expert supervision – and the same on the conclusion of the event
• An agreed comfortable minimum space (square feet per delegate), dependent on type/style of event
• Leisure club facilities, if these are considered important to the success of the event
7 Destination and external service considerations
These factors will vary in importance dependent on the style/purpose and outcomes required from the event and whether the choice of destination is discretionary/non-discretionary, and therefore are relevant as value considerations to be factored in, to a greater or lesser degree. The venue and its contacts have normally far more destination experience and knowhow than a remote agent or event organiser.
• Proximity to airport
• Proximity of road/motorway network/s
• Proximity to public transport
• Proximity to/availability of activity and teambuilding space, resources and providers if relevant – space ideally on site/adjacent
• Quality of destination management services
• Availability/proximity of high quality tours and attractions
• Suitability for partners' programmes
• Availability of Tour desk, or venue is local 'hero of destination' and can advise great add ons if required, trips, tours, activities, attraction visits and receptions &c
A recent published meetings industry survey showed the following priorities:-
Here are the top 10 most important items for Complete Meeting Packages (CMPs) – - ranked 0-10, "10" best:
• 9.8 Food & Beverage – - customize menus for special dietary requirements
• 9.7 Meeting Room – - unobstructed views in meeting rooms; no pillars
• 9.7 Technology – - at least one complimentary high-speed Internet connection
• 9.6 Technology – - skilled on-site AV/IT technicians
• 9.6 Guestroom – - wireless high-speed Internet access
• 9.6 Meeting Room – - acoustically rated walls to eliminate sound distraction
• 9.5 Technology – - at least one LCD projector
• 9.5 Business Services – - a single point of contact/one-stop-shop conference mgr.
• 9.5 Financial – - easy-to-read, one-page invoice
• 9.3 Meeting Room – - individually controlled meeting room climate control
ARE YOU ON GOOGLE+ ?
Join us on Innfinite´s Google+ page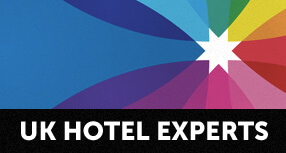 Hotel Deals
Great deals in just a click


Hoteldeals.co.uk, your one-stop-shop for the best UK short hotel breaks, spa breaks, budget UK hotel deals, UK hotel city breaks and special offers at a collection of UK Express hotels, UK Holiday Inn hotels and a collection of unique hotels across Scotland, England & Northern Ireland. MORE»

We are a portfolio of five Hotels, based exclusively in Scotland, proudly offering a rare blend of quality, service and price in a range of City and Country House locations across the country – in Edinburgh, Glasgow, Aberdeen and Perth..MORE»
Eco Sober House – recovery with addiction treatment programs.
Featured independent hotels of quality in Scotland
Balbirnie

Balbirnie House is a quite unique multi-award winning country house hotel which combines understated luxury with superb service and outstanding value.

Peat Inn

Winner of the AA Restaurant of the Year awards for 2010-11 at the recent AA Hospitality Awards, amongst the most prestigious national awards of their kind.

Knockinaam

A small luxury country house hotel in Dumfries and Galloway with a glittering array of awards – 3 AA red stars, 3 AA food rosettes – and 1 Michelin star.

Maryculter

A classic 4 star country house hotel, 6 miles outside Aberdeen on the bank of the river Dee and a short drive from Aberdeen International Airport.

Piersland

A stunning, beautifully restored, W illiam Leiper inspired 4 star 'country house hotel by the sea', in glorious gardens, grounds and sun facing terrace, in Troon.