Booking.com, Innfinite's view, and Skoosh.com's response
We really had to publish this, there's so much evidence of strong feelings on this topic, about which we featured our own thoughts on http://ukhotelexperts.co.uk/2012/booking-com-why-we-detest-this-apparent-necessary-evil-in-hotel-distribution
- and those of George Panyotis at http://ukhotelexperts.co.uk/2012/booking-com-the-sequel
Hotels continue to walk blindfold straight into the arms of the OTA's – these thing in the artciles above really need to be said.
Here's the reply to Innfintie from Dorian Harris, from www.skoosh.com
Hi Robert,
Great piece.
Can I urge you to in turn urge your clients to formalise their complaints by sending them direct (or via you) to the O.F.T.
I realise you have wider concerns than rate parity but I think if we can stop Booking.com on that front it will send out a strong message to hoteliers that they don't have to accept every cockamamie new condition Booking.com forces upon them.
I'm aware, of course, that many hotels will be afraid to speak out in case it further damages their 'relationship' with those scoundrels. I can't guarantee that won't happen but I believe it's very unlikely. For all their public bravado, Booking.com is fully aware of the dangerous legal situation they've placed themselves in as evidenced in their notes to their shareholders.
The hoteliers could even submit their complaints anonymously stating they fear reprisals were they to go on public record.
I want to stress again that the subject of the complaint should related largely, if not exclusively, to rate parity. The O.F.T. also covers unfair business practices but that's not what they're currently investigating.
Complaints should be address to Sadrul Islam: sadrul.islam@oft.gsi.gov.uk
Cheers,
Dorian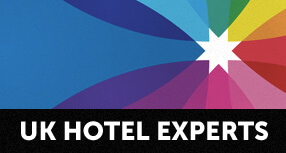 Hoteldeals.co.uk, your one-stop-shop for the best UK short hotel breaks, spa breaks, budget UK hotel deals, UK hotel city breaks and special offers at a collection of UK Express hotels, UK Holiday Inn hotels and a collection of unique hotels across Scotland, England & Northern Ireland. MORE»

We are a portfolio of five Hotels, based exclusively in Scotland, proudly offering a rare blend of quality, service and price in a range of City and Country House locations across the country – in Edinburgh, Glasgow, Aberdeen and Perth..MORE»

Edinburgh Hotels Association presents to you an outstanding quality selection of like-minded member hotels and accommodation in Edinburgh all customer focused, service driven – and more recently, proactive in Green and sustainable tourism.MORE»
Featured independent hotels of quality in Scotland